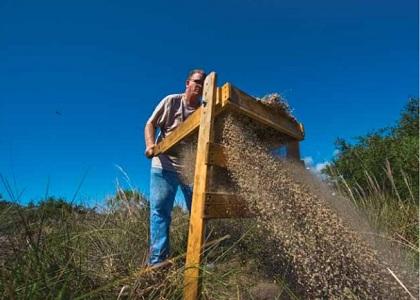 Biography
Archaeology of the Space Race and Cape Canaveral, FSU Anthropology alumni looks to the stars and at the ground.
Tom Penders, an FSU Anthropology alumni, has for the last decade, been the "go to guy" when it comes to archaeology on Patrick Air Force Base (Cape Canaveral). Not only is he concerned about prehistoric and early historic sites but the launch pads, many now abandoned and deteriorating, also fall under his jurisdiction.
Penders is truly leading the way in "aerospace archaeology" right here in our own Florida backyard. The Space Age and prehistory are dramatically juxtaposed on the cape in a way that is unique.
Research:
Photo Gallery