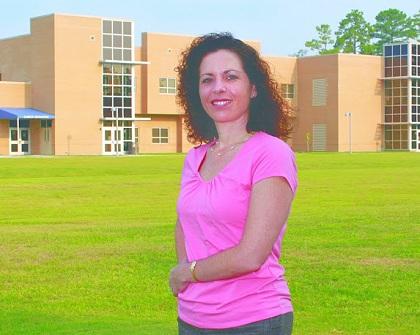 Personal Site
Biography
I am an anthropologist trained in the four-field approach including Archaeology, Cultural Anthropology, Biological Anthropology, and Linguistics. I have a Ph.D. in Anthropology from Florida State University, M.A. and B.A. in Anthropology from East Carolina University, and an A.A.S. from Craven Community College. I have a varied background within Archaeology itself. My primary specialties are Mesoamerican Archaeology and Archaeobotany but I have also done a good bit of Underwater Archaeology and Historic Archaeology as well. I also have some experience with Prehistoric Native American Archaeology in the Carolinas.
I have done archaeobotanical fieldwork in San Cristobal de las Casas, Chiapas, Mexico; underwater fieldwork in the Apalachee Bay and on Dog Island off the coast of the Panhandle of Florida; and several terrestrial fieldwork projects including the search for Hernando de Sotofs Winter Encampment in Tallahassee with PAST, FSU, and BAR, and at Fort Macon and Cherry Hospital in North Carolina with East Carolina University.
While finishing my doctorate at FSU, I also became a certified museum professional. I have worked for the State of Floridafs Division of Historical Resources at the Knott House Museum as an Educational Representative. During my tenure there I curated an exhibit, Quest for Quail: A Tallahassee Hunting Tradition, designed and executed a variety of educational programs and events for adults and children, both on site and as outreach.
I have taught a variety of Archaeology and Anthropology Courses for Florida State University, Tallahassee Community College, Craven Community College, and UNC Wilmington. I have a strong instructional background in both seated and online course delivery. My current position is Chair of Social Science, Humanities, & Foreign Languages for Craven Community College. I provide instructional vision, leadership, management, and support for faculty and curricula and am responsible for the day-to-day operations in the Social Sciences and Humanities program areas. My experience as an Anthropologist gives me a uniquely global and diverse perspective, which fosters the internationalization of the curriculum at Craven Community College.
I am currently working on projects to globalize the programs of study at the college and bringing in workshops and activities that focus on cultural diversity for both the students and faculty. In May of 2012, I and another college will take 10 participants on a study abroad trip to Peru. We will visit Lima, Nazca, Cusco, Machu Picchu and the Amazon Rainforest. We are also planning a study abroad trip to Quito, Ecuador for May of 2013.
It's good to be an Anthropologist.
Photo Gallery