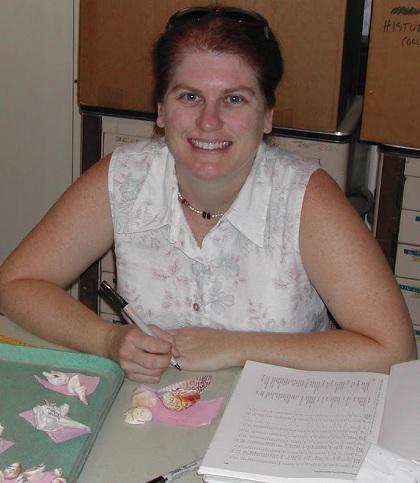 Biography
I received a BA (1995) and MA (1997) in Anthropology at Florida State University and a PhD (2001) in Anthropology from the University of Florida 2001. Immediately following graduation in August 2001, I moved to Lexington, Kentucky to work at the University of Kentucky. While there I was an Assistant Director of the Program for Archaeological Research and an Adjunct Assistant Professor in the Department of Anthropology at the University of Kentucky (2001-2005). I joined the Sociology and Anthropology faculty at Middle Tennessee State University in 2005, where I am currently an Associate Professor of Anthropology.
I have conducted extensive research on ancient environments in the southeastern United States, and at several sites in Gulf Coastal Mexico, Central Pacific Panama, and the Scottish Highlands. The goal of my recent NSF-funded field project, RAPID: Emergency Shoreline Assessment and Sampling of Archaeological Sites along the Cumberland River in Middle Tennessee, was to assess the natural and anthropogenic damage to archaeological sites along the middle Cumberland River following the May 2010 floods in Nashville, Tennessee. This project led to the formation of the Middle Cumberland Archaeology Project (MCAP). This summer MCAP personnel and students spent seven weeks thoroughly documenting and collecting samples from an endangered shell midden site on the Cumberland River.
I have been the Project Zooarchaeologist of the Castalian Springs Archaeological Project since 2005. I have worked at a variety of sites across the Southeast while employed by private CRM firms, the University of Kentucky's Program for Archaeological Research, and the National Park Service's Southeastern Archeological Center. My publication record includes articles in Historical Archaeology, Tennessee Archaeology, and Current Research in the Pleistocene, as well as Integrating Zooarchaeology and Paleoethnobotany (co-edited with Amber VanDerwarker), a forthcoming edited volume on Southeastern Zooarchaeology, a special guest co-edited issue (Volume 6, Issues 1&2) of Tennessee Archaeology, numerous chapters in edited volumes, and as an author or co-author of over 30 technical reports.
I have been the recipient of several research grants and awards from the Royal Society of Edinburgh International Scholar Exchange Fellowship, the Charles H. Fairbanks Award (University of Florida), a Smithsonian Tropical Research Institute Fellowship, National Science Foundation, and the Tennessee Historical Commission. In addition to being active in research and teaching I hold, or have held, positions in the Tennessee Council for Professional Archaeology (past Board Member, current President-Elect), Kentucky Organization of Professional Archaeologists (Newsletter Editor), Southeastern Archaeology Conference (current Executive Officer), Society for American Archaeology (committee member), and the American Association of University Women (current President).
Research
Photo Gallery