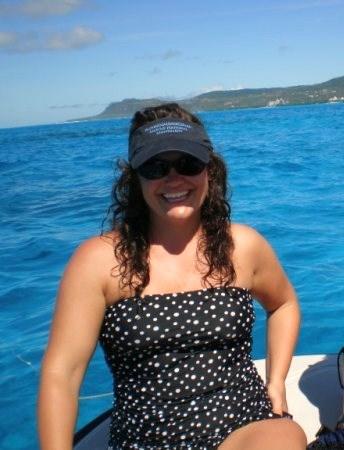 Biography
Dr. Jennifer McKinnon (Masters 2002, PhD 2010) is a Lecturer in the Department of Archaeology at Flinders University, South Australia, Australia where she has been teaching since January 2006.
Prior to teaching at Flinders Jennifer worked for two years as a Senior Underwater Archaeologist for the Florida Bureau of Archaeological Research in Tallahassee. Jennifer has archaeological interests above and below the water, and her PhD research was on the subject of Florida's U.S. Life-Saving Service houses of refuge and life-saving stations. From 1875 to 1886 a total of ten houses of refuge and two life-saving stations were constructed along Florida's shoreline in an effort to support shipwreck victims. Her dissertation research explored these houses and stations by documenting and analyzing their material culture assemblages, associated landscapes and seascapes and historical documents. Her research yielded information on daily life and practices at these houses and stations, considered how these stations were viewed as part of the built environment and documents how the participants fit within their local landscape and seascape and the broader economic and social landscape within nineteenth and twentieth century Florida. Of particular interest was the question of how isolated or connected these houses and stations were within the wider social and economic system and how access to water facilitated or hindered that access.
Jennifer also works in Micronesia on WWII battlefield sites. She recently developed a WWII Maritime Heritage Trail on the Battle of Saipan (Commonwealth of the Northern Mariana Islands) for which she won a Governor's Humanities Award for her contributions to protecting Saipan's heritage. The trail project included working with several partners and agencies (National Park Service, Historic Preservation Office, Ships of Discovery) and was funded through two grants from the American Battlefield Protection Program. Jennifer continues her work in Saipan and is currently developing a 3D underwater interpretive film of the heritage trail and writing a conservation management plan for the WWII wrecks.
Photo Gallery