Dr. Amy Kowal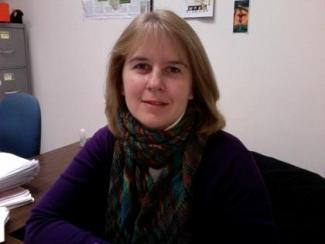 Contact Information
Department
Department of Anthropology
Office Location
Carraway Building
Biography:
Hailing from Buffalo, New York I attended the University of Buffalo and spent a semester as an undergraduate enrolled in courses whose descriptions appealed to me from the course catalog; one among them was Great Sites and Romantic Archaeology. My major changed, I spent my junior and senior years in the Anthropology Department developing an interest in the real story behind our history.
Florida's warmth and multicultural contact brought me to the Anthropology Department at Florida State University along with my husband. Here I explored the history of the Southeastern United States from the Paleoindian period to the present day. Native Americans, minority populations and contact situations are the subjects I still find most interesting. American history has always been of interest, now I just research the other side's point of view.
My research has included plantation studies, battlefield sites, Archaic skeletal populations, bioarchaeology and race, and museum studies. My doctoral dissertation research focused on the exhibition of agency of the African American Population at Snee Farm, South Carolina seen through an analysis of the ceramic assemblage of the plantation's main house, outbuildings, and slave village. Currently I am completing the publication of The Archaeological Report of the Charles Pinckney National Historic Site coauthored with Bennie Keel, a continuation of my dissertation research.
My primary responsibility is as a teacher and advisor to undergraduate students here at Florida State University. Trained as a four-field anthropologist at FSU, I teach courses in each subdiscipline, emphasizing the cooperative nature of Anthropology as a science and teaching the indigenous point of view as well.
Academic Career: Ph.D. and MA in Anthropology from the Florida State University; BA in Anthropology from the State University of New York at Buffalo
Field of Study - Archaeology and Physical Anthropology with interest in:
Historical Archaeology
African American Archaeology
Ethnicity
Archaeological Theory
Public Archaeology
Bioarchaeology and Race
Museum Studies
Courses:
ANT2100 - Introduction to Archaeology
ANT2100L - Introduction to Archaeology Lab
ANT2410 - Introduction to Cultural Anthropology
ANT3212 - Peoples of the World
ANT3141 - World Prehistory
ANT3451 - Race: Bio & Culture
ANT4241 - Anthropology of Religion
Events: