TEXT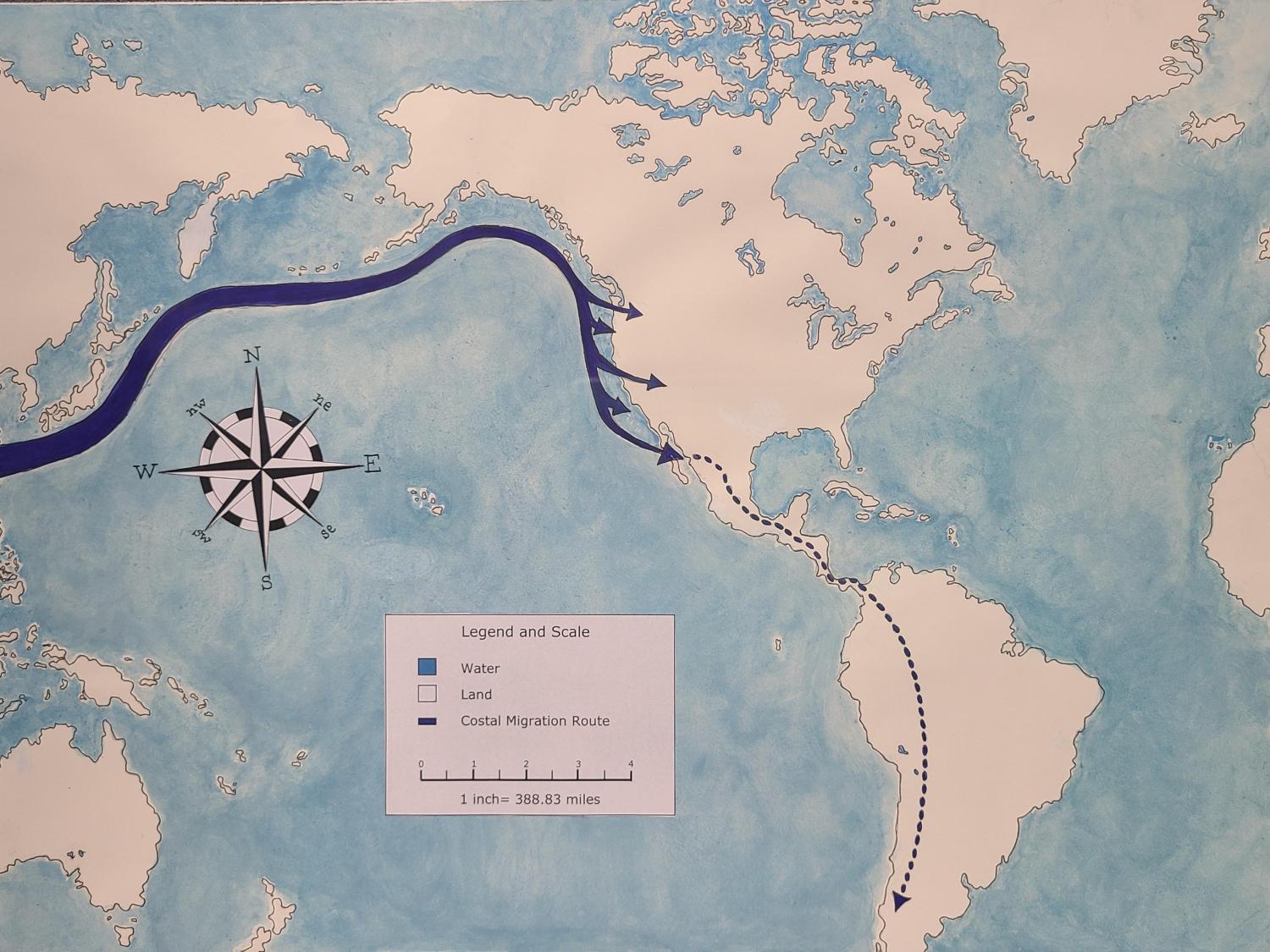 North Pacific Coast route of the peopling of the Americas in which settlers used both maritime and terrestrial methods of travel, hunting and subsistence.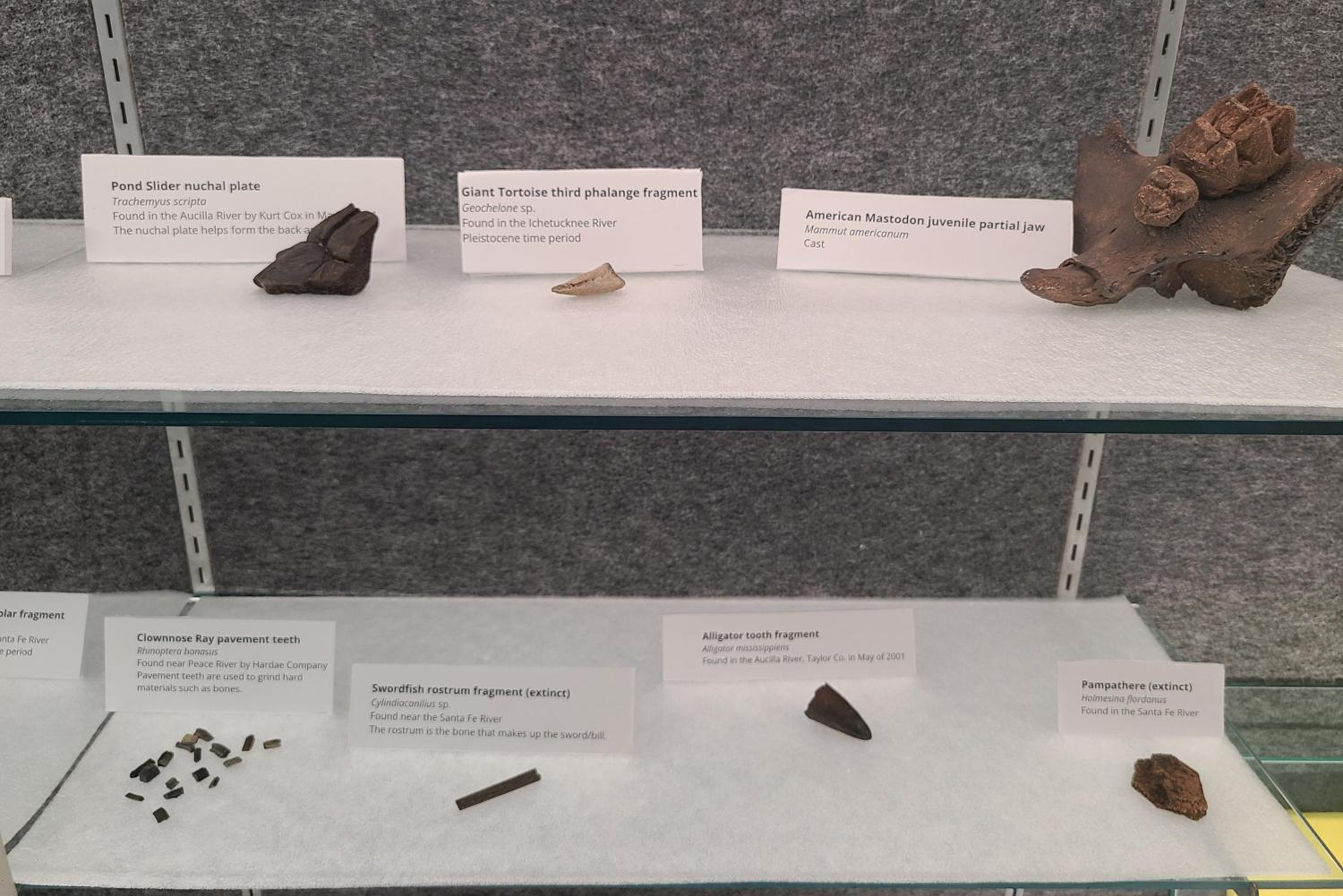 Various remains of these North American megafauna.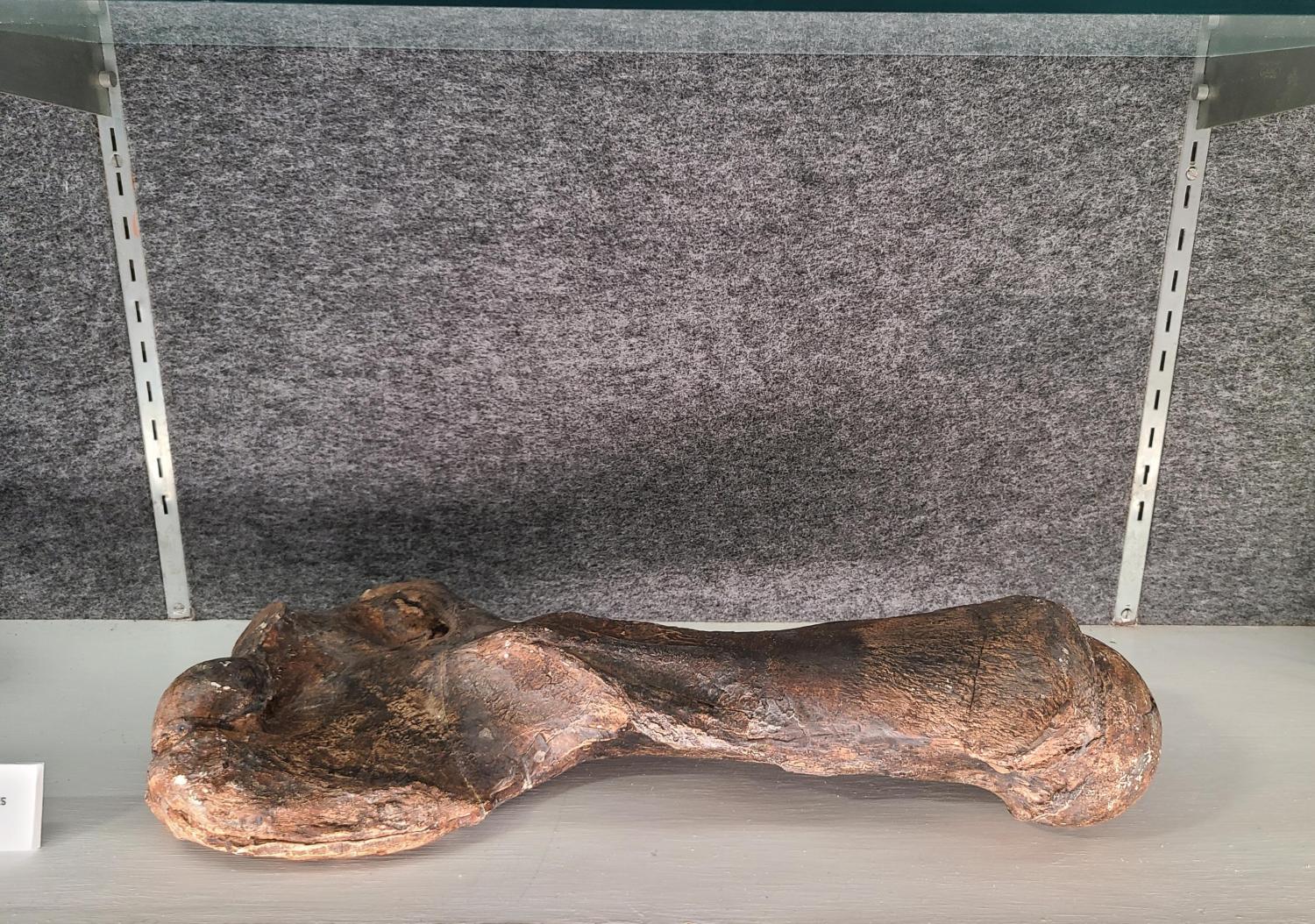 Giant ground sloth humerus.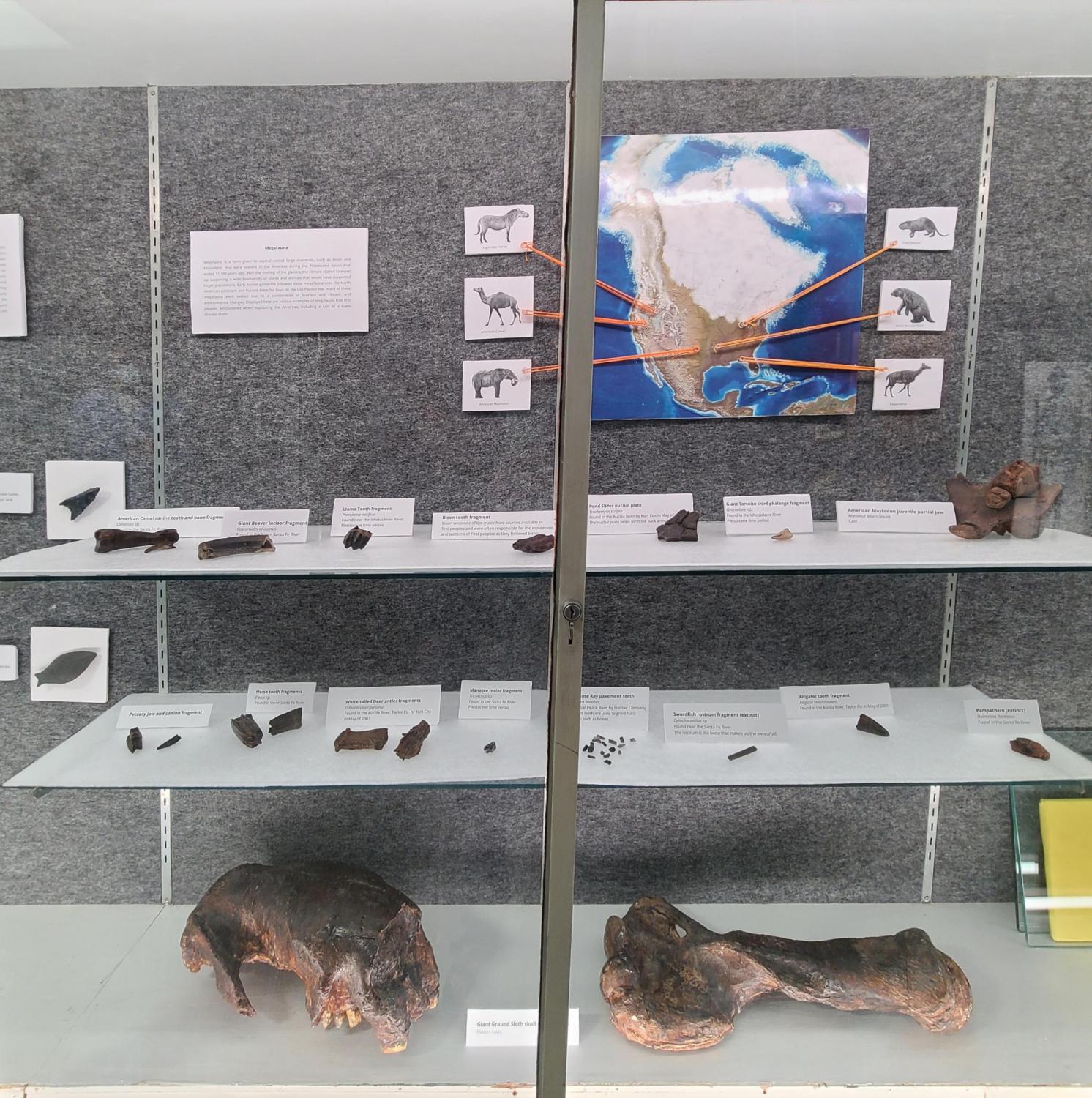 Examples of North American megafauna that First Peoples encountered when populating the Americas.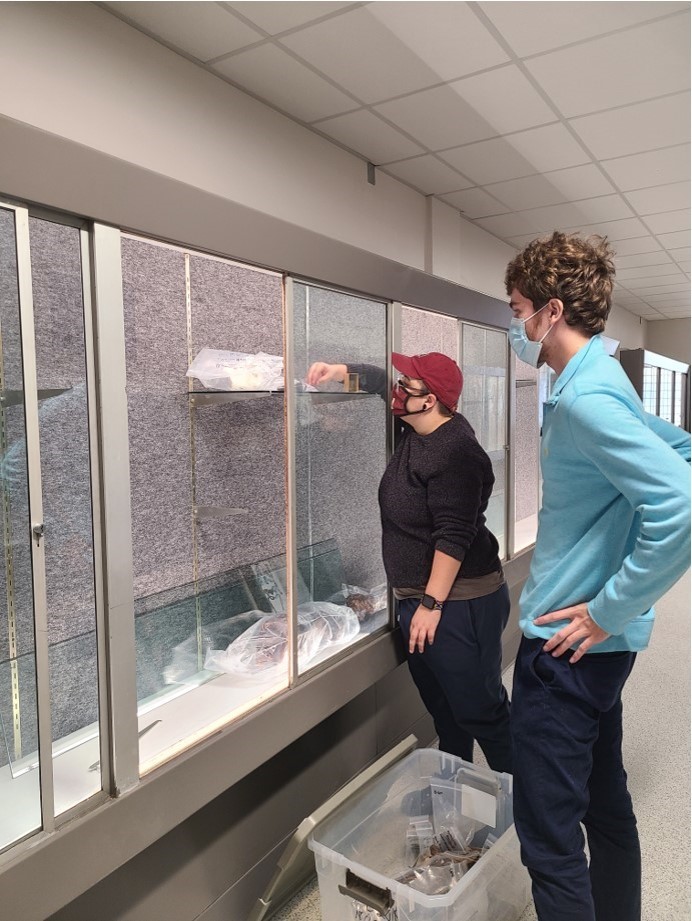 Two students beginning the installation of the exhibit.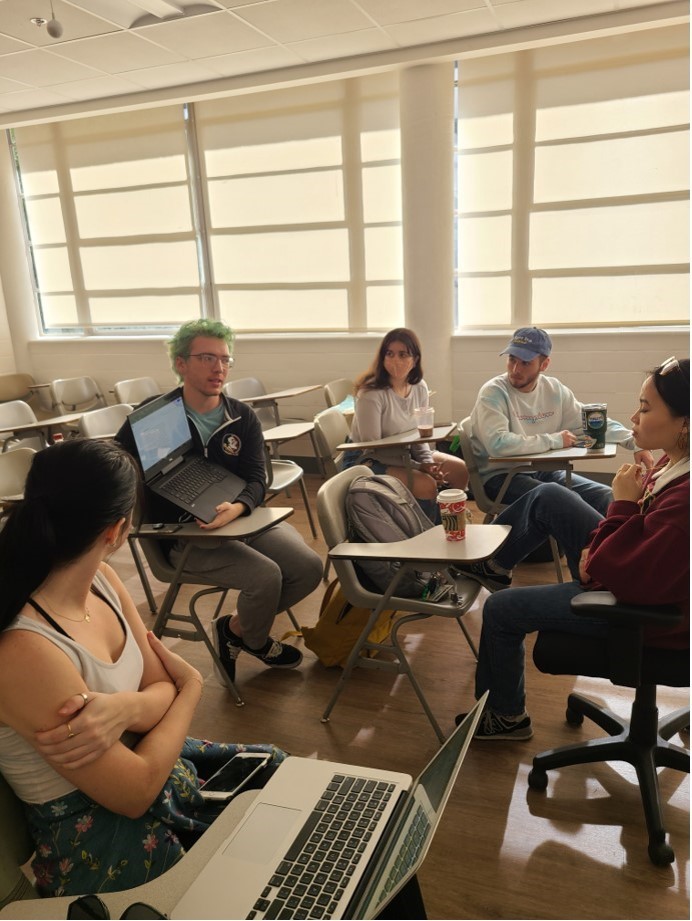 Five students working together planning the exhibit design and content.
Acknowledgment
This exhibit is a result of the Fall 2021 Museum Anthropology class under the direction of Dr. Amy Kowal with the assistance of FSU Anthropology graduate student Amy Socha. The following FSU undergraduate students curated this exhibit: Rachel Berrang, Ryan Davis, Daniel Diaz, Rachael Fulmer, Courtney George, Gina Givens, Olivia Graeber, Justin McCarthy, Julia Rogers, and Collin Yeager. 
title-inside title-centered
2