Dr. Thomas P. Leppard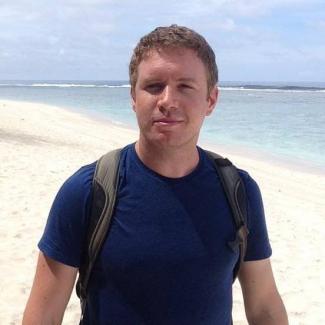 Contact Information
Department
Department of Anthropology
Office Location
Innovation Park, Suite 221
Office Hours
Thursdays 12 noon to 2 p.m.
Dr. Thomas P. Leppard is an Assistant Professor of Anthropology, specializing primarily in (i) the emergence of social complexity and (ii) human ecology and ecodynamics. He earned his PhD in Archaeology at Brown University (2013), and has an MA from the University of Sheffield (2007) and an MA from the University of St Andrews (2006). Prior to coming to FSU, and after a brief period living in Micronesia, he held postdoctoral positions at Rutgers University and subsequently at the University of Cambridge, where he was appointed to the inaugural Renfrew Fellowship in Archaeology.
Within the overall field of the study of the transition from small-scale and non-hierarchical to complex, hierarchical human communities, Dr. Leppard is especially interested in: comparative approaches to emergent social complexity; variability in forms of Holocene social organization; and how environmental adaptation drove this variability. More specifically, his research addresses the (somewhat counter-intuitive) emergence of complex societies in marginal or challenging environments, particularly islands, which might be expected to discourage such emergence. Other interests include: hominin dispersal; geospatial analysis; and survey archaeology. He is co-PI for the the Landscape Archaeology of Southwest Sardinia (LASS) Project, and has directed fieldwork in the Pacific, Caribbean, and the Mediterranean in both research-led and CRM contexts. Dr. Leppard is a Registered Professional Archaeologist. He also sits on the editorial boards of Human Ecology and the Journal of Island and Coastal Archaeology.
A selection of his publications addressing these and other topics can be found here:
https://www.researchgate.net/profile/Thomas_Leppard
https://fsu.academia.edu/ThomasPLeppard
And more information on LASS can be found here:
https://landscapearchaeologyofsouthwestsardinia.wordpress.com/