Dr. Thomas P. Leppard
Graduate Program Director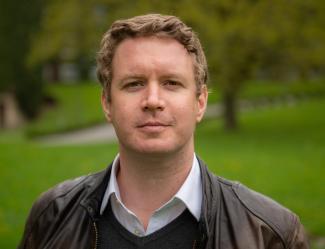 Contact Information
Department
Department of Anthropology
Office Location
Carraway Building CAR 314
Office Hours
Spring 2023 - Office Hours
Tuesday 2:00pm to 3:00pm
Dr. Thomas P. Leppard is an Assistant Professor of Anthropology. He earned his PhD in Archaeology at Brown University (2013), and has an MA from the University of Sheffield (2007) and an MA from the University of St Andrews (2006). Prior to joining FSU, he held the inaugural Renfrew Fellowship in Archaeology at the University of Cambridge. In 2020, he was awarded an AIAS-COFUND research fellowship at the Aarhus Institute for Advanced Studies at Aarhus University, Denmark.
Tom is broadly interested in the transition from small-scale and non-urban to large-scale, hierarchical societies, and how this transition relates to environmental organization—especially but not only in Holocene Afro-Eurasia. His research on this and other topics has been published in Scientific Reports, the Journal of Archaeological Research, the Journal of World Prehistory, Current Anthropology, and Human Ecology, amongst others. He sits on the editorial boards of Human Ecology and the Journal of Field Archaeology, and is an Associate Editor for the Journal of Island and Coastal Archaeology. He is co-PI for the Landscape Archaeology of Southwest Sardinia (LASS) Project, and has directed fieldwork in the Pacific, Caribbean, and Mediterranean.
Tom is interested in recruiting graduate students with interests in Mediterranean prehistory or in island archaeology, and with extant GIS, computational, or otherwise quantitative skillsets.
A selection of his publications addressing these and other topics can be found here:
https://www.researchgate.net/profile/Thomas_Leppard
https://fsu.academia.edu/ThomasPLeppard
And more information on LASS can be found here:
https://landscapearchaeologyofsouthwestsardinia.wordpress.com/