Dr. Joseph Hellweg
Associate Professor of Religion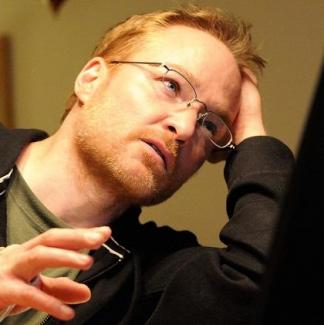 Contact Information
Department
Department of Religion
Office Location
M07 Dodd Hall
Joseph Hellweg (Ph.D., 2001, University of Virginia, Anthropology). I am a cultural anthropologist with interests in religion, Islam, politics, performance, and health in West Africa, where I have done over five years of fieldwork?in Cote dfIvoire, Guinea, and Mali. I speak French and Manding fluently and have acquired basic reading and writing competence in the Nfko alphabet for writing Manding.
My research has focused on social movements organized around or in tandem with religious practices and ideologies. I have written extensively on Benkadi, the dozo huntersf security movement of Cote dfIvoire. More recently, I have begun to explore a literacy and healing movement in Guinea and Mali centered on the use of an alphabet called gNfko,h invented in West Africa in 1949.
In my teaching, I attempt to bring to awareness the implicit cultural categories that organize daily life, especially in Africa and the United States. I also train students in the theoretical and methodological approaches necessary for an empirical understanding of and engagement with these categories in their academic and everyday lives.
Beyond the university, I have served as an expert witness in numerous asylum cases for political refugees from Cote dfIvoire. I am an active member of the African Studies Association, the American Academy of Religion, the American Anthropological Association, and the Mande Studies Association.
Field of Study
African Religions
Islam
Ethics
Health
Performance in West Africa
Publications
2011. Hunting the Ethical State: The Benkadi Movement of Cote dfIvoire (University of Chicago Press).
2011. Anthropologie, les premiers pas: Introduction a la modelisation et aux methodes de la recherche qualitative en sciences sociales (LfHarmattan, Paris).