Dr. Glen Doran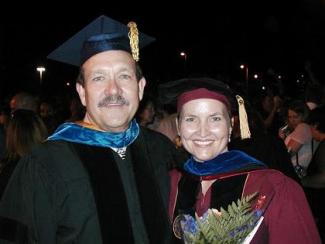 Contact Information
Department
Department of Anthropology
Biography
Glen H. Doran is former chair of the FSU Anthropology Department and has been an FSU faculty member since 1980. He has research interests in archaeology and human skeletal biology, primarily in the southeastern United States and particularly populations in the Archaic. He is probably best known for his work at the Windover cemetery in Brevard County, Florida (7400 years before present). His interest in soils and geoarchaeology has grown in the last decade and has been involved in specialized Geoprobe work from Florida to Tennessee and west to Texas. He received his Bachelors and Masters degrees in anthropology from the University of Texas and his Ph.D. from the University of California, Davis.
His courses include Forensic Anthropology, Introduction to Archaeology, North American Archaeology, New World Heritage sites, Human Osteology, Introduction to Physical Anthropology, and Wet Site archaeology.
Field of Study: Archeology with interests in:
Particularly North America with an emphasis on the southeastern US, and even heavier emphasis on Florida.
With an emphasis on paleodemography, disease and metrics and nonmetrics. Increasingly we have been utilizing a special core extractor (the Geoprobe) and have been emphasizing archaeology (nonskeletal) of the Paleoindian period in Florida. See the Vero link and others in the department Gallery of photos.
Work with surface skeletons and buried bodies. Teaching courses for law enforcement for over 30 years. Basics of field procedure and fundamentals of skeletal analysis and what information can come from the detailed analysis of human skeletal material.
My interest in wet sites and the amazing things they preserve and how they illuminate our understanding of the past has dominated much of my research of the last 30 years and has taken me to England, Ireland and Japan (at the barest minimum) which all have impressive wet sites. Naturally, my emphasis on wet sites comes from my work with Windover a wet site in Florida with organics, etc. preserved from the Early Archaic (lets call it 8,000 years before present, or about 6500 BC).
Photo Gallery