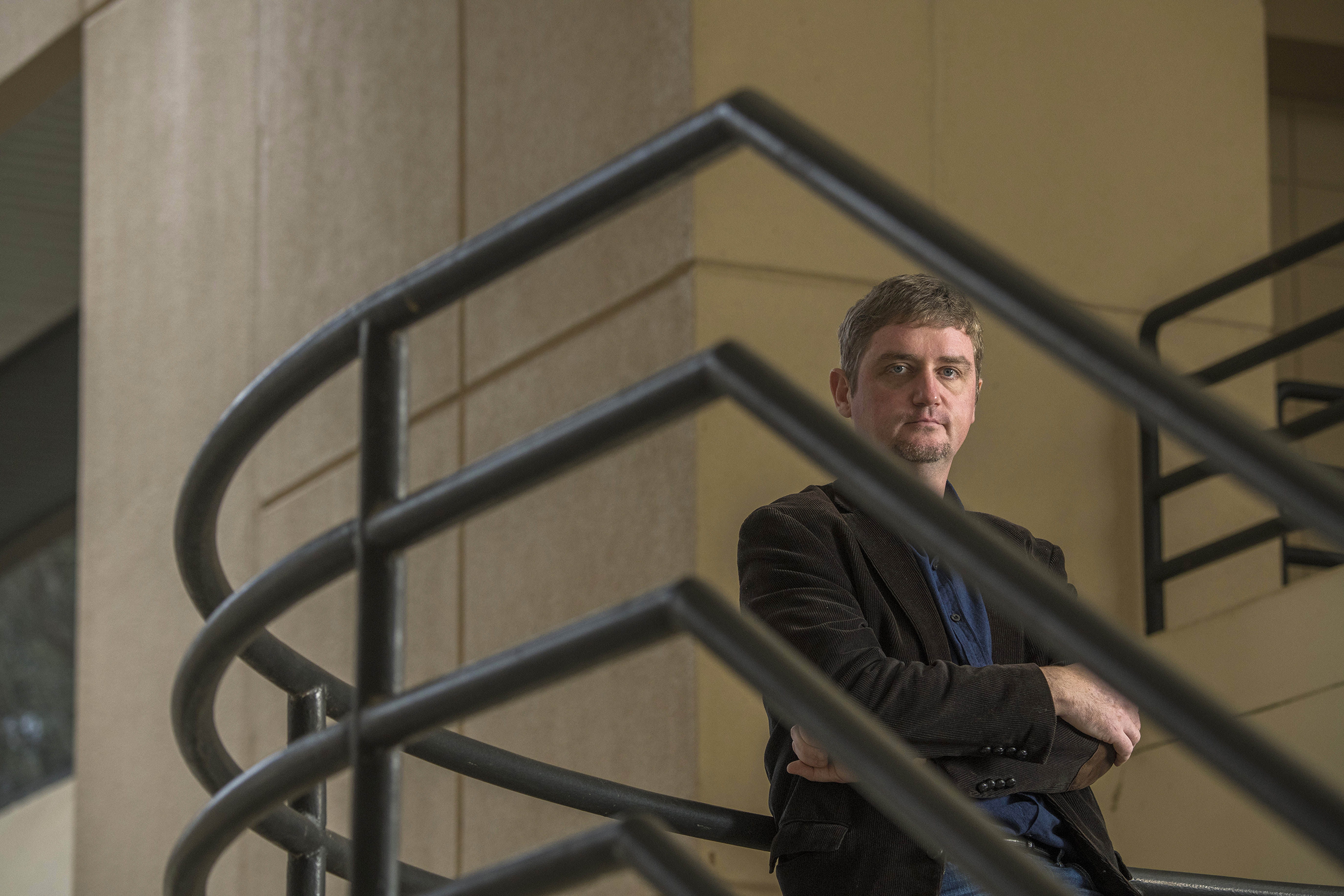 Contact Details:
Phone: (850) 645-1705
Email:  vjoos@fsu.edu
Office: Department of Anthropology / Innovation Park, Suite 222
Office Hours:

Monday 9:00am to 12:00noon at Innovation Park/Johnson Building, Suite 222
Dr. Vincent Joos is a cultural anthropologist who works in Haiti, and with Haitian communities living in the southeastern United States. His research explores post-disaster reconstruction and the relations between states, citizens, and international institutions and NGOs in the Caribbean. He is now working on a manuscript entitled "Urban Dwellings, Haitian Citizenships:  Housing, Daily Life and Memory in Port-au-Prince, Haiti" where he analyzes infrastructure building in post-earthquake Haiti and the vernacular transformation of urban space by people excluded from the aid economy. 
Dr. Joos also conducts ethnographic work in Calais, France. There, he examines the proliferation of security infrastructure and the privatization of border control. Analyzing the English and French deterrence politics through a materialist lens, he works in collaboration with photographer Eric Leleu to render visible the technologies meant to harm migrants who try to cross the Dover Channel.
Dr. Joos is teaching about Caribbean music and its links to religion, politics and economy on a global scale. He is particularly interested in Caribbean expressive culture in diasporic strongholds throughout the southeastern United States and on the role played by vernacular religions in the crafting of transnational identities. The other courses he teaches are: Anthropology of Disasters; History of Anthropology; Graduate Seminar in Cultural Anthropology; Colonization and Plantation Economies.
He earned a Ph.D. in Anthropology from the University of North Carolina at Chapel Hill in 2015, a M.A. in Folklore from the same university in 2011.  Dr. Joos did a postdoc at Duke from 2015 to 2017 where he specialized in writing pedagogy and public anthropology.
Publications:
All publications available at: vincentjoos.com
Joos, V. ; Leleu Eric. The Invisible Jungle of Calais.

Limn

. https://limn.it/articles/the-invisible-jungle-of-calais/

Joos, V. (2017). Space, female economies, and autonomy in the shotgun neighborhoods of Port-au-Prince, Haiti. Economic Anthropology, 4 (1), 37-49.

Joos, V. (2015). M'pase Twop Mizè: Vie et Mort de Boss Arold.

360 Degres

, 1(1), 48-52.
Joos, V. (2013). The Natchez Fire: African American Remembrance through Interviews, Photographs, and Songs. Southern Quarterly, 50(2), 49-71.
Joos, V. (2010). Jimmy Anderson: Natchez Swamp Blues. Southern Cultures, 30 (2), 130-142.

Joos, V. (2010). Memory and Hegemony in a Small Mississippi Town.

Culture and Tradition

, 30 (1), 121-138.

Joos, V. (2004). La Critique Sociale dans le Tramway de Claude Simon.

Romans 20-50

, 37, 67-89.

Joos, V. (2004). Le regard déplacé de Claude Simon: Notes sur Le Tramway.

Variations

, 12, 207-221.
title-inside title-centered
2