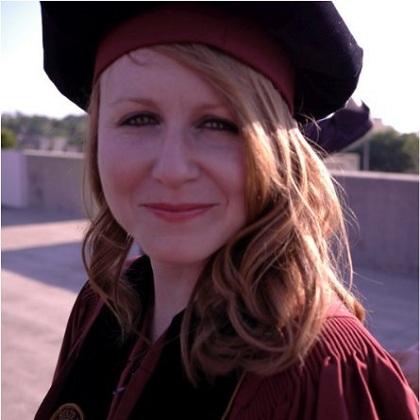 Kathryn O'Donnell Miyar began her college education as a classically trained pianist pursuing a degree in piano performance at the Cincinnati Conservatory and later at the University of Miami. She received her B.A. in music performance and anthropology from the University of Miami in Coral Gables, FL in 2004. Her master's thesis focused on the epidemiology of spina bifida in Ireland- assessing the historical prevalence of the disease to determine the onset of high incidence of the spina bifida in this country. Miyar received her M.A. in 2007 from Florida Atlantic University in Boca Raton, FL. Miyar's dissertation work at Florida State University investigated the etiology of malocclusions in Florida Archaic populations, with a focus on the anomalously high dental crowding rate in the Windover population. Miyar was awarded her doctorate in 2012.
From 2012 through 2014 Miyar was a postdoctoral researcher under Dr. Dennis Slice for the FSU Department of Scientific Computing and the Anthropology Team at US Army Natick Soldier Research, Development, and Engineering Center (NSRDEC). This research investigated the utility of three-dimensional scans and anthropometric variables for the development of a statistical method that estimates full head surface models based on face and forehead anthropometry and geometry.
Miyar is currently an Osteologist for the National Park Service, working in the NAGPRA and Applied Science (NAS) division at the Southeast Archeological Center in Tallahassee, FL and is an active researcher in the physical anthropological community. Her research interests include- paleopathology, epidemiology, mortuary analyses, dental anthropology, geometric morphometrics, isotopic analyses, and anthropological genetics.
Research
Photo Gallery